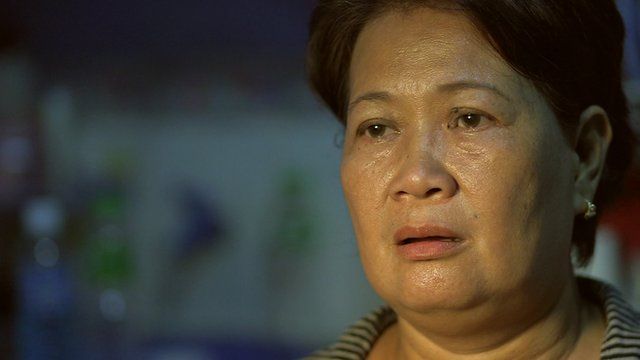 Video
The 'comfort woman' who kept silent for 50 years
Some 1,000 women became "comfort women" for Japanese soldiers in the Philippines during World War Two. Many more were raped. The survivors are still waiting for a full public apology and compensation from Japan's government.
This video contains graphic details which some readers may find disturbing.
Estellita - a frail and softly spoken 86-year-old great-grandmother - was only 14 when Japanese soldiers abducted her. She spent almost three weeks in captivity.
She kept silent about what she endured for more than 50 years, but she and her daughter Lisa told Our World's Jane McMullen about the relief of talking about the past.
Our World: The Horrors of the Red House is on the BBC News Channel on 18 and 19 June at 21:30 GMT, and BBC World starting on 18 June (click here for transmission times).
Viewers in the UK can catch up on the BBC iPlayer.