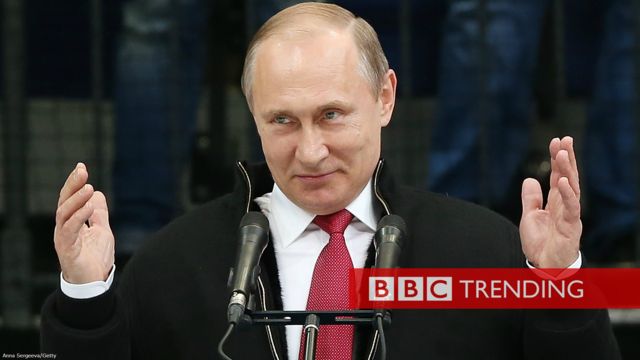 Video
Hate speech, 'lightly beating' and other trends of the week
Why people online stood for hate speech. And Pakistani women respond to a suggestion that it's ok for their husbands to "lightly beat" them.
Find out about these stories and more in BBC Trending's weekly roundup. You can also listen to our radio programme here.
Narrated by Emily Maitlis from This Week's World
Produced by Zach Brown
Picture credits: Getty/Anna Sergeeva; Giphy; Twitter/SpecialKMB1969; Twitter/VeraJourova; Twitter/catvalente; Fahhad Rajper; Facebook/Fahhad Rajper; Twitter/ShamilahR; Twitter/DarthPutinKGB; Twitter/Kasparov63; Twitter/DarthPutinKGB; YouTube.
For more videos subscribe to BBC Trending's YouTube channel. Or find us on Facebook.