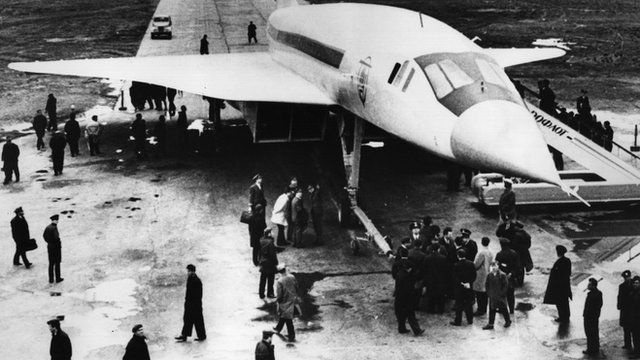 Video
Concordski: How the Soviet Union lost the supersonic race
In the early 1970s the Anglo-French Concorde and the Soviet-built Tupolev Tu-144, dubbed Concordski, were vying to become the world's first supersonic airliner.
Both planes were nearly ready for production and the Paris Air Show in June 1973 was an opportunity for both sides to show off their aircraft.
For the Russians however, it was to end in disaster and the loss of 13 lives.
In the crowd of 300,000 at the airfield was British test pilot John Farley. He'd just finished flying his own display and watched the tragedy unfold.
Witness: The stories of our times told by the people who were there.
Go to next video: 'I prosecuted an architect of the Holocaust'