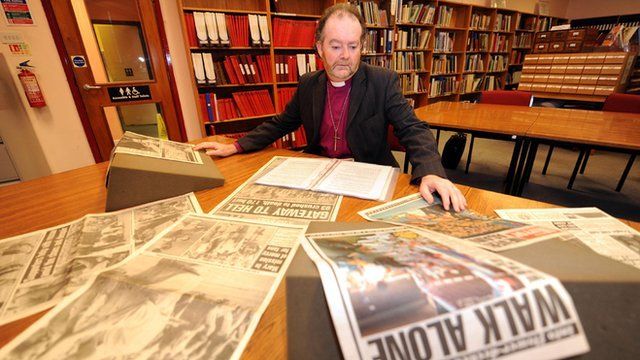 Video
The Rt Rev James Jones, former chairman of the Hillsborough Independent Panel
The Rt Rev James Jones, former bishop of Liverpool, reflects upon his chairmanship of the Hillsborough Independent Panel:
"This is what the families wanted, because the families were at the heart of the Hillsborough independent panel. We were charged as part of our terms of reference to listen to the questions that familes were asking and indeed had been asking for over 20 years, and taking those questions seriously. One of the things the families often said to us during the panel process was that this is the first time that anybody has really listen to us, that anybody has really taken us seriously.
"There is awareness amongst the families that what they're doing in working for truth and accountability and justice is relevant, not just to their situation, but to the whole nation, so that if a wrong has been done that it can be righted and people can be held to account.
"They wanted new inquests. Some of them realised that in asking for new inquests it was not going to be easy for them as they had to relive the tragedy.
"With every aspect of society, how to ordinary people, who sometimes feel powerless and voiceless, how do they get their voice heard by the people who make decisions? Sometimes our democratic structures don't always ensure that and in this particular case for years and years and years, the families felt that their voice was never heard"