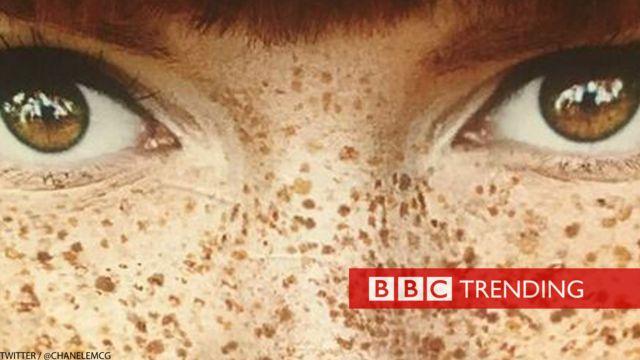 Video
Why freckles aren't 'imperfections', and more trends of the week
Why has an advertising campaign upset people with freckles? And what did people have to say about a controversial survey on British Muslims?
Find out the answers to those questions in BBC Trending's weekly roundup. You can also listen to our radio programme here.
Produced by Dmytro Zotsenko.
Picture credits : Twitter/@ChaneleMcG, Getty, Twitter/@SayeedaWarsi, Twitter/@MoAnsar, Twitter/@DidiEllis, Twitter/@RemonaAly, Change.org, Google/YouTube, Change.org, YouTube, Twitter/@ChaneleMcG, Twitter/@r_stroudo, Twitter/@MissEvaG.
For more videos subscribe to BBC Trending's YouTube channel. Or find us on Facebook.