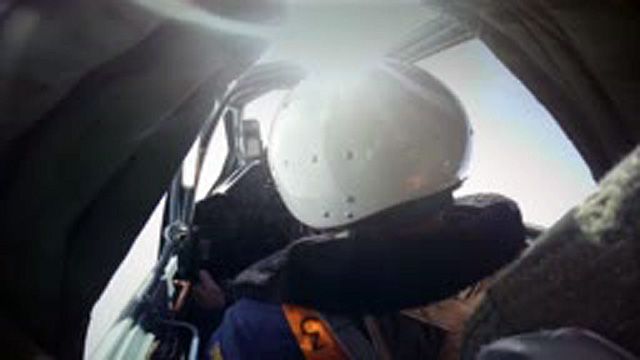 Video
MH17 conspiracy jet experiment
Conspiracy theories swirl around many accidents, terror attacks or disasters. It's not surprisingly, then, that a host of different theories surround the crash of Malaysian Airlines Flight MH17. Was it shot down by a fighter jet or by a ground-to-air missile - if so, who fired it?
One claim, put forward by the Russian defence ministry was that a Ukrainian Su-25 shot down MH17. This has been dismissed by Western analysts, who argue that an Su-25 is not designed to operate at the high altitude the airliner was flying at.
In an experiment set up by the broadcaster Russia Today, a pilot demonstrates the capabilities of the fighter jet.