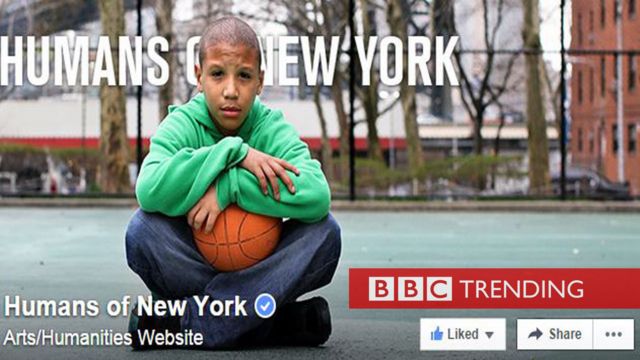 Video
The photo blogger calling out Donald Trump... and other trends of the week
Why has an open letter on a Facebook page been shared so much? And what's so interesting about the latest Madame Tussauds waxwork?
Find out what went big on social media in BBC Trending's trends of the week. You can also listen to our radio programme here.
Produced by Alison Daye
Picture credits: Facebook/Humans of New York, Getty Images/Sam Rainsy, Facebook/Samdech Hun Sen Cambodian Prime Minister, AFP/Hun Sen, Twitter/Madame Tussauds, Twitter/@madversity,
You can follow BBC Trending on Twitter @BBCtrending, find us on Facebook and watch our videos on YouTube too.
Go to next video: Is it OK to dress up as Cecil the Lion's killer or Caitlyn Jenner?