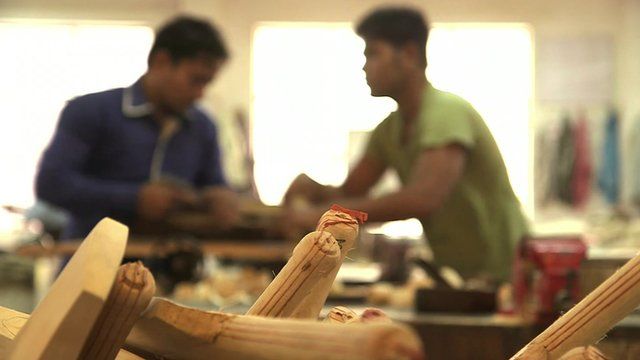 Video
The Indian town where cricket bats are made
As cricket's World Twenty20 tournament gets under way in India, nowhere will support for the host nation be stronger than in the town of Meerut.
It is home to factories that produce thousands of cricket bats every day.
Demand could increase still further if the home team put in a strong performance.
BBC News visited Meerut to see the bat makers at work.
Video journalist: Dan Curtis
More video features from the BBC News Magazine
Go to next video: The cricketing heart of Mumbai