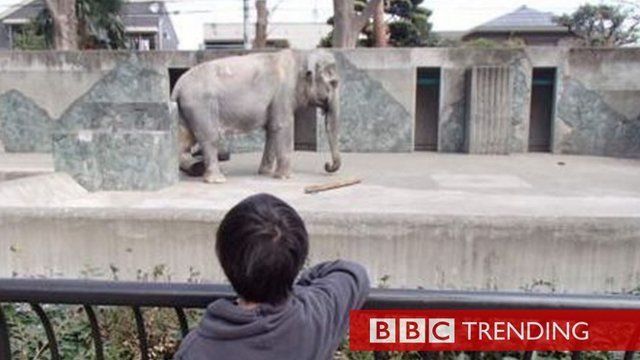 Video
Armpit hair, a depressed elephant... and other trends of the week
Japan's oldest elephant is depressed and a photo of a baby Leonardo DiCaprio got loads of people talking - but not for the reason you'd expect.
It's BBC Trending's roundup of trends of the week. And if you want to hear more, you can listen to our radio programme here.
Produced by Nooshin Soluch
Picture credits : BBC, Twitter/@_AnimalAdvocate , Thepetitionsite.com Twitter/@morwennajh, Facebook/History In Pictures,YouTube
You can follow BBC Trending on Twitter @BBCtrending, find us on Facebook and watch our videos on YouTube too.
Go to next video: Why does the internet give a damn about Daniel?