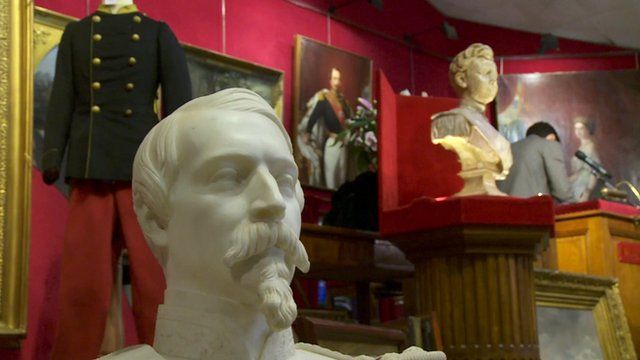 Video
The (other) Napoleonic collection
The biggest ever auction of artefacts connected with the French emperor Napoleon III is held this weekend in Fontainebleau.
Napoleon III was the nephew of Napoleon Bonaparte, and ruled France - first as president then emperor - between 1848 and 1870.
It's the collection of the American billionaire Christopher Forbes, of the Forbes publishing fortune, who's spent the last 50 years accumulating some 2,000 portraits, sculptures, items of jewellery and porcelain, as well as sentimental memorabilia from the imperial family.
Mr Forbes spoke to the BBC's Hugh Schofield about what drew him to collect everything Napoleon III.
Go to next video: Joan of Arc ring: 'We still have the receipt for £175'