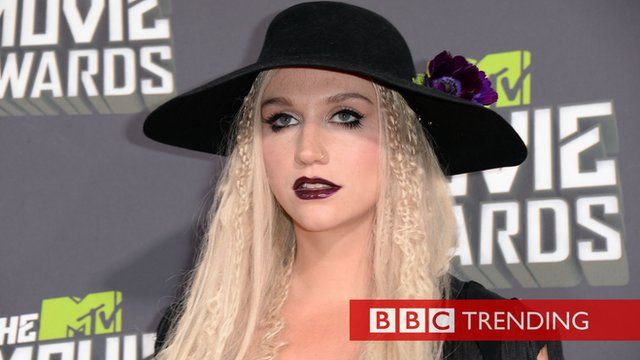 Video
Kesha, a blackface spoof... and other trends of the week
A pop star's legal battles, some unorthodox "make-up tips" and a new Italian word invented by an eight-year-old boy are the main trending topics this week.
It's BBC Trending's weekly roundup. And you can also listen to our radio programme here.
Produced by Nooshin Soluch
Picture credits : Getty Images, Twitter/ @samandude, Twitter/@1DandAmeezylove, Twitter/@Lendazia, Twitter/@paola_pilia, Twitte/@simonestagram, Facebook/Cope ST Collective
You can follow BBC Trending on Twitter @BBCtrending, find us on Facebook and watch our videos on YouTube too.
Go to next video: Why does the internet give a damn about Daniel?