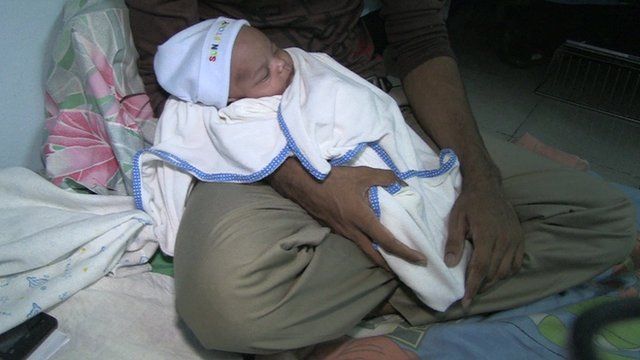 Video
'No access to education or healthcare'
A BBC investigation has found that Thailand, a country known for its hospitality to tourists, routinely arrests and detains asylum seekers.
Many are Pakistani Christians who have fled religious persecution in their own country. Some are children.
They are held despite being UN-registered asylum seekers, whom the UN is under a duty to protect.
Even for those asylum seekers who are not arrested, life is still very hard. They live in dingy tower blocks on the outskirts of Bangkok while they await the outcome of their cases. They have no access to education or healthcare.
Here the BBC's Chris Rogers visits one makeshift classroom the asylum seekers have organised themselves, and meets a man whose wife died recently from TB. She had been unable to get treatment in Thailand.