Media player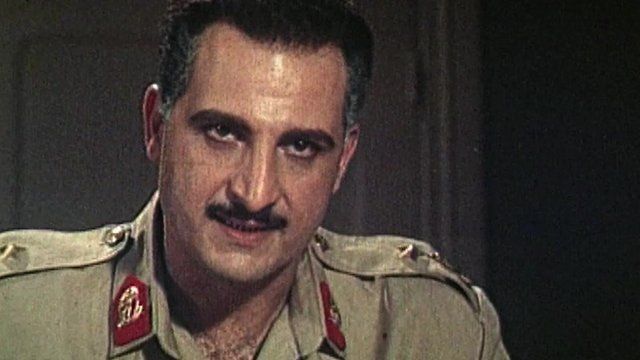 Media playback is unsupported on your device
Video
Egypt clip: Nasser
This biopic of Gamal Abdul Nasser, starring Khaled El-Sawy, charted the rise of the young officer and the beginning of the country's long military rule.
This scene dramatises a turning point in Egyptian history. Egypt's popular first president, Mohammed Neguib, is shown confronting his fellow army officers, led by Nasser.
Neguib argues that the new republic must become a democracy. But Nasser, who is wary of Neguib's popularity, insists that underdeveloped, unstable Egypt is not ready for democracy.