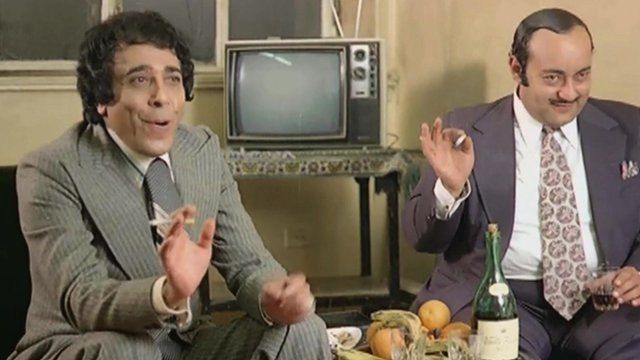 Video
Egypt clip: Fat Cats
A portrait of uninhibited corruption in Egypt, Fat Cats, directed by Hassan Yousseff, depicts some of the unsavoury beneficiaries of President Sadat's economic policies.
This clip shows a group of businessmen gleefully conniving to get their hands on public money. Egyptian audiences would have recognised them as members of a nouveau riche class, created by Sadat's "open door" liberalisation policy.
The policy was meant to strengthen the private sector, and to curb wastage in the bloated socialist economy left behind by Nasser. But the wealth it generated did not trickle down. The middle class struggled, while a few entrepreneurs - linked to politicians - became very rich.