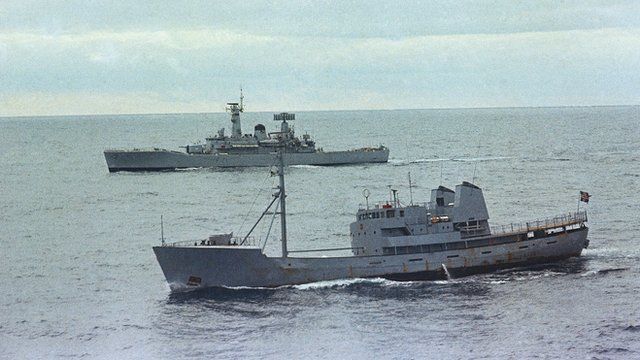 Video
The fish that nearly caused a war
During the 1970s, the UK sparred with Iceland over fishing rights in the North Atlantic, in what became known in the British press as the "Cod wars".
British trawler fleets had long fished in the waters off Iceland but from the 1950s the country sought to extend the area of its territorial waters and exclusive fishing rights.
In 1975, Iceland unilaterally declared an increase to the exclusion zone, a move rejected by the UK.
British trawlers continued to fish in the lucrative waters leading to a series of increasingly tense skirmishes between the Icelandic coastguard and the British fishermen.
Tom Watson joined the fishing industry at the age of 15 and became a skipper at just 23.
He spoke to Witness about that tumultuous time.
Witness is a programme of the stories of our times told by the people who were there.
Go to next video: The Olympian who never gave up