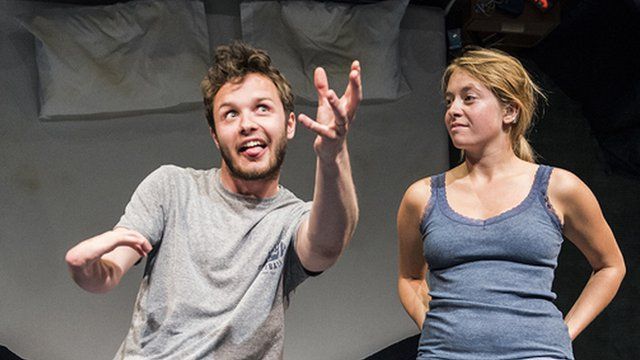 Video
Tackling the subject of stillbirth with disabled actors
A new play by award-winning writer Jack Thorne tackles the difficult topic of stillbirth.
Thorne - best known for his BBC Three drama The Fades and theatre work including Harry Potter and the Cursed Child - teamed up with the disability theatre company Graeae to make the play.
The playwright has been significantly disabled himself but despite the work featuring two disabled actors (one of whom is deaf) they maintain it is not a disability story - it's about the pain of having a stillborn child, which can happen to anyone.
The Solid Life of Sugar Water is currently touring the UK and opens at the National Theatre in London on 26 February.
Video Journalist: Kate Monaghan
For more Disability News, follow BBC Ouch on Twitter and Facebook, and subscribe to the weekly podcast.
Go to next video: The choir that 'signs' Christmas carols