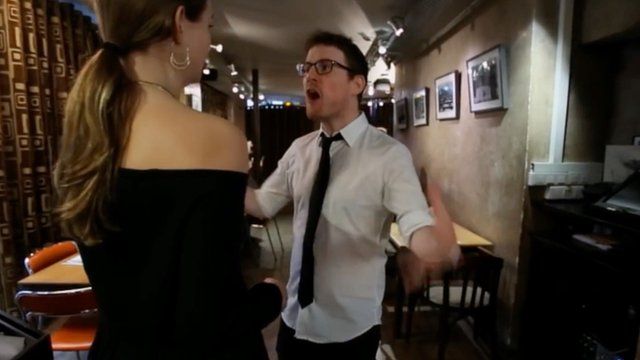 Video
How many kisses do you want?
"Hello, nice to meet you..." and then what? Handshake, one kiss, two kisses, three kisses, four kisses...
British comedian Paul Taylor's video about how difficult it is for him to greet people in his adopted country, France, has gone viral.
We asked a variety of people at the BBC World Service how they greet each other in their countries... and this is what we found out.
Video journalist: Alvaro A. Ricciardelli
For more videos subscribe to BBC Trending's YouTube channel. Or find us on Facebook.
Go to next video: Syrian girl's talent show tears