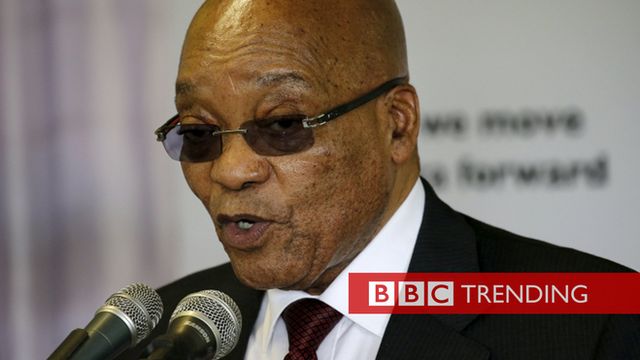 Video
South Africa protests, Serena v a horse... and other trends of the week
South Africans protest against President Jacob Zuma, Brazilians react to Whatsapp ban and Serena Williams wins Sports Illustrated's Sportsperson Of The Year title - but not everybody is happy with the decision.
Those stories and more in BBC Trending's round-up of trends of the week. And you can also listen to our radio programme here.
Produced by Jonathan Griffin.
Picture credits: AFP/Getty, Reuters, @ClaireIvers, AFP/Getty, AP, @MsTerryMcMillan, AP, AFP/Getty.
You can follow BBC Trending on Twitter @BBCtrending, find us on Facebook and watch our videos on YouTube too.
Go to next video: Is it OK to dress up as Cecil the Lion's killer or Caitlyn Jenner?