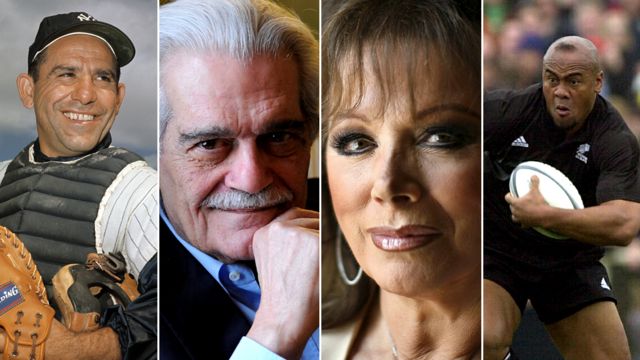 Video
Marking the deaths of internationally recognised figures
This video features in a longer article.
The photofilm features a selection of internationally familiar figures who died in 2015. It includes several British-born individuals.
You can find out about more of the well-known British people who died in 2015 here.
Photofilm by Paul Kerley.
Images from BBC, AP, Reuters, Getty Images, Rex Features and Alamy.
Music: Lynn Anderson, BB King, Ben E King, Percy Sledge, Ornette Coleman, James Last, Demis Roussos, Silva Screen Records and EMI Production Music.