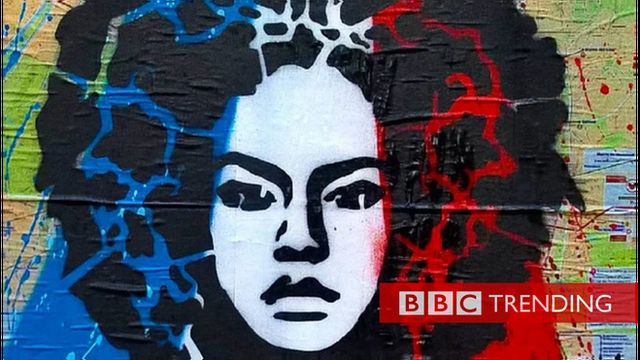 Video
Spray for Paris: Graffiti with a message of hope
In the aftermath of the Paris attacks, graffiti artists have been paying tribute to the city's spirit.
More than 50,000 people have used the expression "Fluctuat Nec Mergitur" on Instagram and Twitter to share the art. The Latin phrase roughly translates as "Tossed by waves, but does not sink" and has become the city's motto.
In English, people are using the hashtag #SprayForParis - a play on #PrayForParis which has been used more than 10 million times.
BBC Trending has been speaking to one of the graffiti artists working on the streets of Paris.
Producer: Anne-Marie Tomchak / Video Journalist: Mike Ivers
For more videos subscribe to BBC Trending's YouTube channel.
Go to next video: After Paris, a peace song for Europe