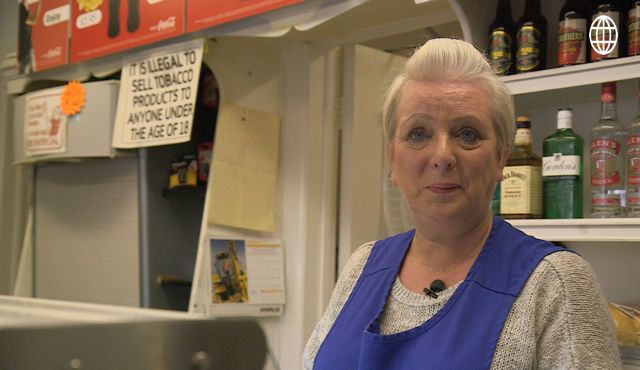 Video
Life after steel: 'Redcar's agony aunt'
Meet Karen and her husband John. She runs a sandwich store in Redcar. They talk about the mood of the town after the closure of the SSI steelworks, and what the future holds for Redcar.
In October, around 2,000 jobs were lost in the town when the steelmaking plant was closed. Many thousands more jobs in the supply chain are under threat. The government announced £80m financial package to support workers and local businesses.
From now until Christmas, Panorama will be in Redcar. You can follow this story by liking our Facebook page, following 'bbcpanorama' on Snapchat, and follow this live page.
Produced by India Rakusen
Go to next video: A steelless Christmas in Redcar