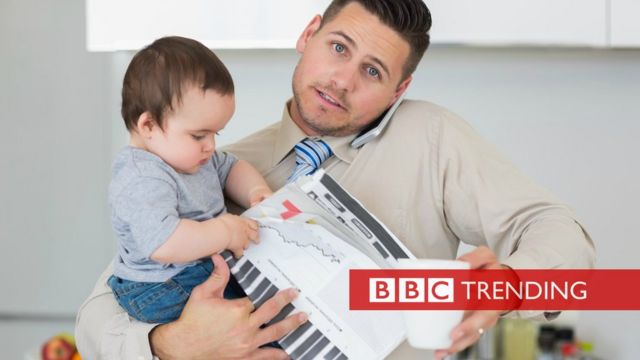 Video
Can men really have it all?
Can men really have it all?
That question might sound strange... even though arguments over whether or can't "have it all" - usually defined as a successful career and family life - are a regular staple of websites and magazines. One anonymous Twitter user takes the often inane nuggets of advice dished out to working mothers, and flips genders. The "Man Who Has it All" tweets parody tips for working fathers.
Many of the tweets are far-fetched caricatures of advice given to women, complete with obsessions over "PH balance" and "de-bloating" and questions like "Are your eyelashes ruining your career?" So are double-standards really at work - and can men (or women) really have it all?
Reporter: Anne-Marie Tomchak
Video journalist: Greg Brosnan
For more videos subscribe to BBC Trending's YouTube channel.
Go to next video: Why slightly flabby middle-aged guys are suddenly sexy