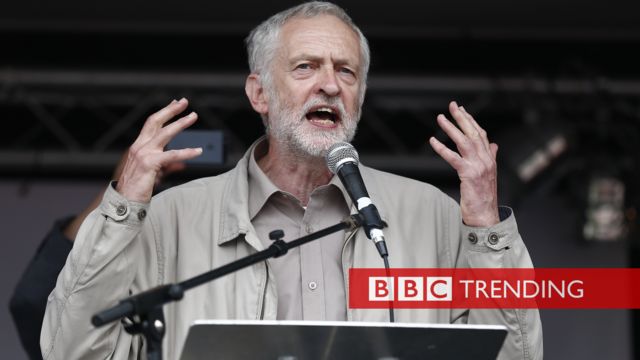 Video
Russia sides with Corbyn against Cameron
Russia has aligned itself to Labour and its new leader Jeremy Corbyn - if Twitter is anything to go by.
The official Twitter page of the Russian Embassy in the UK has criticised a dramatic video made by the Conservatives which calls Labour "a threat to national security".
"Just imagine UK media headlines if the Russian President called a leading opposition party a threat to national security," tweeted Russian Embassy, UK.
Russia's Ambassador to the UK has also publicly congratulated Mr Corbyn on his new role as Labour leader.
Produced by Anne-Marie Tomchak and Henry Wilmer
Photo credit: Getty Images
Don't forget to click the 'Share' button to show this to your friends and followers.
Next story: How some black cab drivers declared online war on Uber
Go to next video: Rapping for Putin