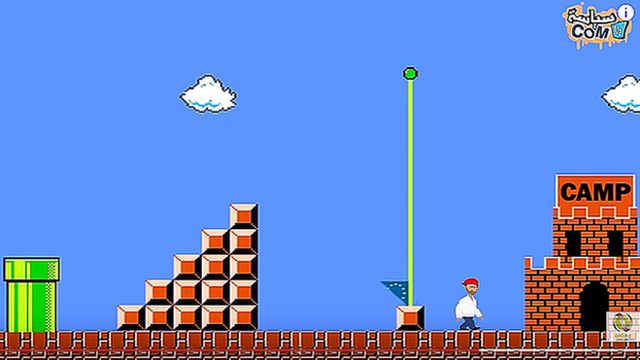 Video
Refugee Mario: The video game about the migrant crisis
It's not quite what you'd imagine when you think of Super Mario and his adventures through the fictional Mushroom Kingdom: a satirical take on the original Nintendo video game is being used to explain the reality for Syrians crossing Europe.
Through the character "Refugee Mario," this YouTube video shows the perilous journey taken by thousands seeking refuge in Europe. Gone are Luigi and Princess Peach. Smugglers take Mario on a risky journey across the Mediterranean Sea where he eventually encounters Hungarian border guards and is thrown into prison. At several points throughout the video Refugee Mario faces obstacles which lead to his death.
The video was made by a 29 year old Syrian man based in Istanbul, Turkey. Going only by a pseudonym Samir Al-Mufti, for what he cites as security reasons, he told us how he came up with the idea. "Five months ago my best friend drowned in the sea while travelling from Ismir (Turkey) to Greece. The engine on the boat exploded. That's when I got the idea for the video," Samir told BBC Trending.
Read more about Samir's story on the BBC Trending blog.
Reporting by Anne-Marie Tomchak