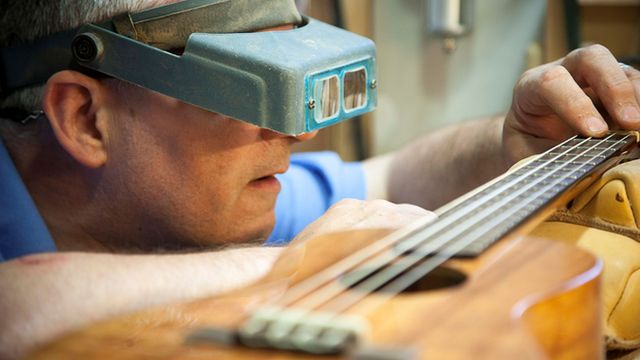 Video
The ukulele maker and his race against Parkinson's
For many people, the sound of the ukulele transports them to the tropical paradise of Hawaii. More recently it's been popular among hipsters.
Pete Howlett lives 7,000 miles from the islands where the instrument originated, but his ukes are some of the most sought after in the world.
He said that he would only make 1,000 of the instruments, but has recently been diagnosed with Parkinson's disease.
In his workshop, in the foothills of Snowdon, he has now gathered the wood for his final few ukuleles.
Video journalist: James Blatch
More video features from the BBC News Magazine
Go to next video: The man who lives in 1946