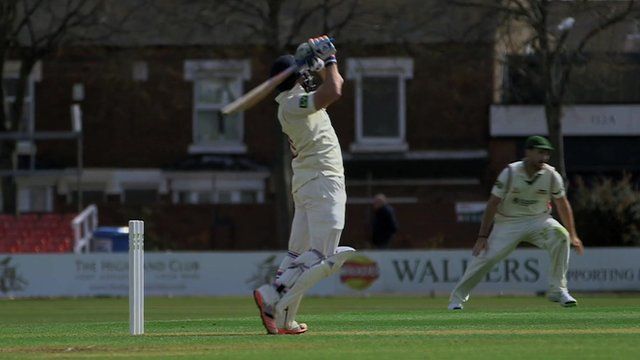 Video
Leicestershire fights its case as cricket considers change
The first round of this season's County Championship matches started this weekend to generally blue skies, but away from the playing fields, a storm is raging.
England's national team performed abysmally in the recent Cricket World Cup and was whitewashed in the last Ashes series, leading to growing calls for a total revamp of the domestic game.
Some argue the existing format, with 18 counties, means too many players, and a lower quality of cricket. But for others, the number of counties means more opportunities for talented youngsters to play at a competitive first class level, and greater access for supporters.
BBC News spent the day behind the scenes at Leicestershire County Cricket Club, who have not won a championship match for two and a half seasons, and found the Foxes are desperate to preserve their first class status.
Video Journalist: Dan Curtis
Commentary courtesy Richard Rae, BBC Leicester
More video features from the BBC News Magazine
Go to next video: Can Leicestershire end winless run?