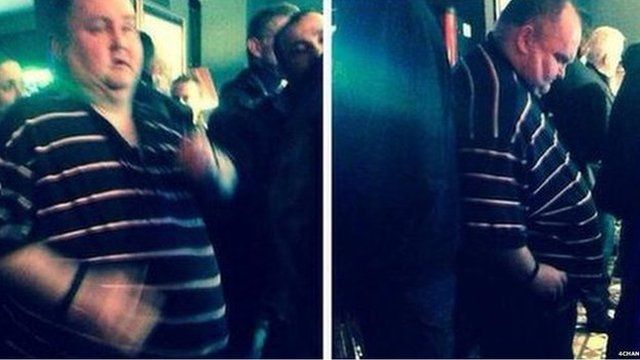 Video
#BBCTrending: Five things we know about Dancing Man
He's become the man who everyone wants at their party.
The man now known as "Dancing Man" went viral when images of him, caught mid-dance, were shared on the message site 4chan. The person who shared it engaged in some body-size shaming (he's not a small man), but then Twitter users mounted a campaign in his defence and are pleading to keep him moving - all the way to Los Angeles and a star-studded party in his honour.
Here's what we've found out about Dancing Man - aka Sean from London.
Video journalist: Henry Wilmer
Picture credits: Twitter/DancingManFound, Twitter/CassandraRules, Twitter/MaxTaucer
For more videos subscribe to BBC Trending's YouTube channel.
You can follow BBC Trending on Twitter @BBCtrending. All our stories are at bbc.com/trending
Go to next video: Christian mercy for Islamic State