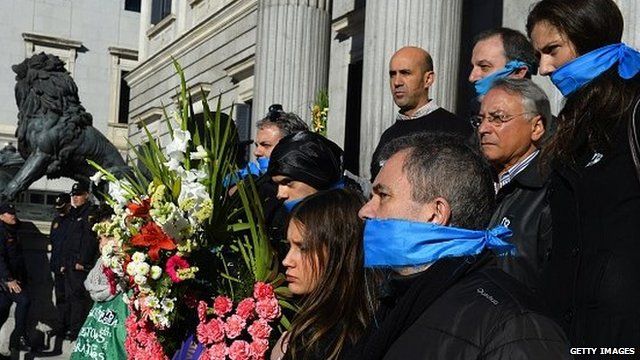 Video
#BBCtrending Trends of the week - in 60 seconds
A hashtag shows public anger in Spain after a new Citizen Security Law was passed, and American business students and Nasa interns make parodies of a hit song.
These, and more social media trends of the week, in our 60-second round-up.
Produced by Samiha Nettikkara
Video credits: Reuters, APTN, YouTube/MeghanTrainorVevo, YouTube/CBSfollies, YouTube/ReelNASA
Picture credits: Getty Images, Reuters, Twitter/bhakthi, Twitter/FRNSW
You can hear more from the BBC Trending team on BBC World Service every Saturday at 10:30 GMT, and you can subscribe to the free podcast here. Want to watch more Trending videos? Subscribe to our YouTube channel here.
Go to next video: Trends of the week - in 60 seconds