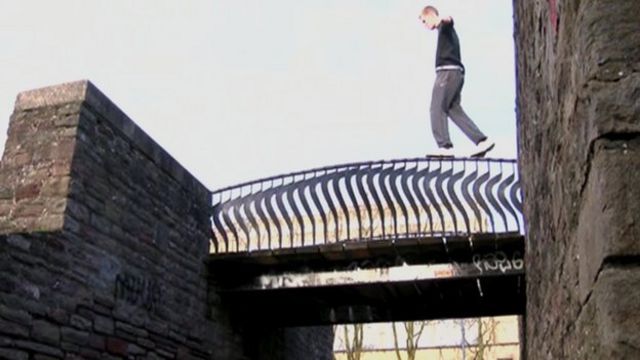 Video
The one-armed parkour artist
James Rudge was born with one arm and is earning a reputation online for doing parkour around Bristol, the city he loves.
Rudge is not intimidated when it comes to skirting walls or somersaulting off them.
He works in customer services as a day job but spends his spare time in Stokes Croft, where the parkour artists of Bristol congregate to find new and exciting environments to jump around.
"I have always been climbing things," he says. "Even as a kid I'd be scaling trees and running around."
He says he has never had reason to consider how having one arm affects him physically, and even in parkour he only focuses on what he can do. "It would be different if I had lost it because of some accident or trauma," he says, "but I have only ever known my body in this way, so for me there isn't anything I can't do."
Follow @BBCOuch on Twitter and on Facebook, and listen to our monthly talk show
Go to next video: Life as a disabled student