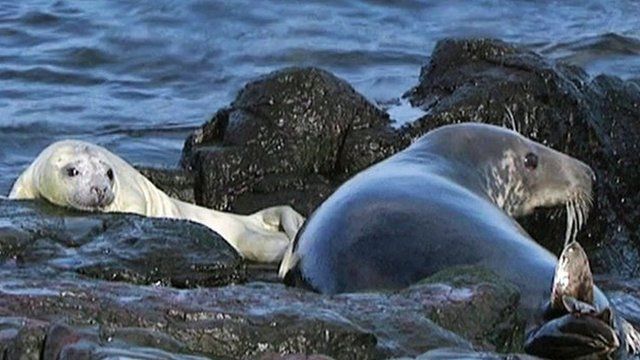 Video
UK winter storms: Nursing sick orphaned seal pups back to sea
A year ago, the worst storm surges in more than 60 years left the UK's east coast severely battered.
The storms coincided with grey seal pupping season, which happens in early December. Dozens of the young animals were separated from their mothers in the strong seas.
In the space of three days, the number of seal pups admitted to the RSPCA East Winch Wildlife Centre more than doubled to over 100, as 58 greys joined the 50 juvenile common seals who had been there since the summer.
One year on, with winter approaching, workers and volunteers at the centre are bracing themselves in case of another influx.
But the problem is not just weather - the centre is seeing increasing numbers of sick common seals (all but three of the current residents) but cannot pinpoint the reason.
BBC News joined centre manager Alison Charles to meet some of her furry friends.
Video journalist: Nikki Nahal
More video features from the BBC News Magazine
Go to next video: The people who run with their dogs