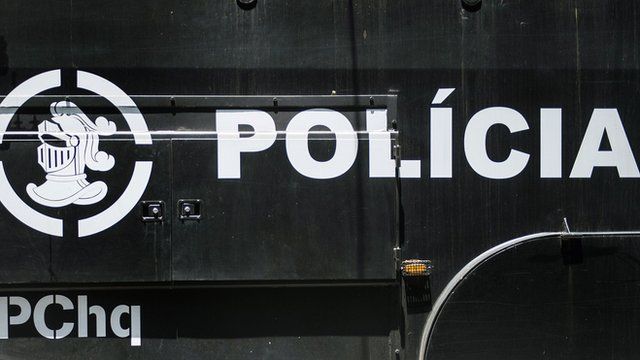 Video
The BBC Trending podcast
Recently a police officer was shot dead in the city of Belem. Within a few hours, messages supposedly from other police officers were being shared on Facebook and Twitter warning people to stay inside in certain neighbourhoods. There was also an audio message being shared on Whatsapp saying that 'police officers' would 'clean' the area. Later that night, nine people were murdered. We look at the use of chatapps to spread messages to closed networks.
India
There are many countries around the world which will be familiar with a north south divide - where people in the north of country form stereotypes of the south, and vice versa. Well a group of comedians from the southern five states of India have struck a chord with their latest YouTube video, trying to knock down the stereotypes of the region. We speak to the creators about why they decided to write a song about
Denmark
Chilli Klaus, a famous comedian in Denmark, has been making videos of himself eating chillies. For his latest video, he wanted to raise the profile of the Danish National Chamber Orchestra, which is facing closure. He challenged them to performing a piece, after eating a chilli. We thought someone on the Trending team should take that challenge. Listen to the programme to find out how India Rakusen fares.
You can put us in your pocket and listen anytime by downloading our free podcast and we are on BBC World Service radio at 10:30 GMT on Saturdays.
The programme was presented and produced by Charlotte McDonald, Mai Noman and India Rakusen.