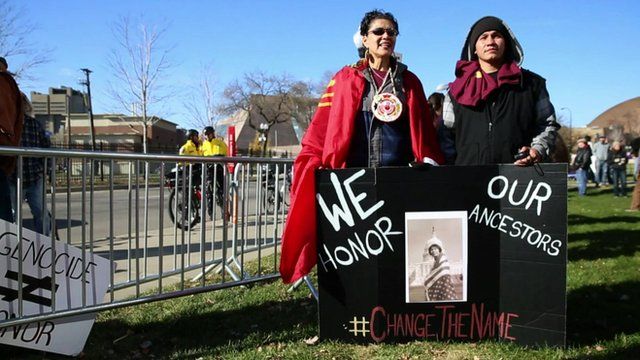 Video
#BBCTrending: Online protest against NFL team takes to the streets
The hashtag #ChangeTheName has been a popular way for Twitter users to express their displeasure with the American football team, the Washington Redskins.
This weekend the protest went offline and into the streets, as thousands marched against the name at a football match in Minnesota.
The demonstration took place outside the team's game against the opposing Minnesota Vikings. It was billed by organisers as the largest rally to date against the name that is offensive to many Native Americans across the US.
The BBC's Franz Strasser talked to protesters at the rally in Minneapolis. No Redskins fans approached at the game wanted to be interviewed on camera.