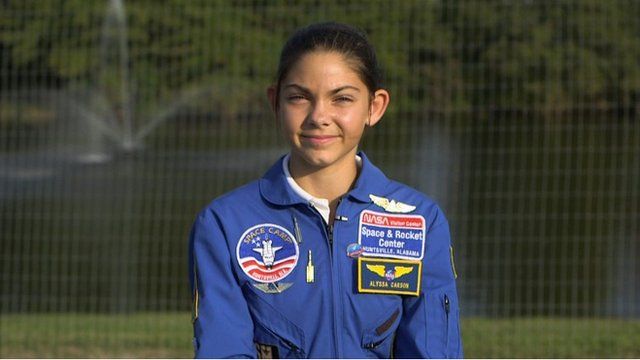 Video
'Mars girl' Alyssa Carson answers BBC audience questions
The BBC first met Alyssa Carson at a Nasa event in January 2014 in Washington DC. Her quest to become the first person to set foot on Mars caught our attention.
We visited Alyssa at her home in Baton Rouge, Louisiana, to tell her story to the wider world. When the story went viral we reached out to the BBC audience on social media to see if they wanted to ask Alyssa some follow-up questions.
Last week, we put some of the best questions to Alyssa.
Watch the initial story about Alyssa here.
BBC Pop Up was based in Baton Rouge all of October. You can find out more about the project via the behind-the-scenes blogand tell the team what stories should be covering in Pittsburgh.
Go to next video: Mission to Mars