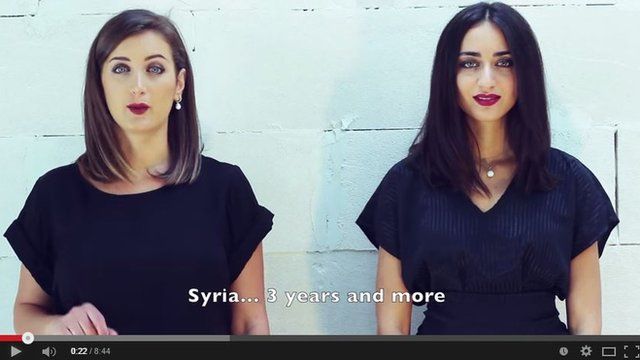 Video
#BBCtrending: Poetic message #ToOurCountries - our latest podcast
Listen to or download the BBC Trending podcast
This week we speak to two Syrian sisters living in Sweden about their poetic video "To Our Countries" which has captured widespread attention in the Arab world. In it they call for the people of Iraq, Syria, Lebanon and Palestine to unite.
We also look into the way Nigerians shared pictures of a badly injured woman with rumours of witchcraft. The YouTube footage from Lagos, Nigeria showed an unidentified woman sprawled on the ground covered in blood with her skin burnt and peeling were being widely circulated. Rumours were spreading on twitter that a bird hit an electrical wire and fell to ground as a woman - she apparently confessed to being a witch. We take a closer look at the incident and how the internet reacted.
Also, how one of the world's biggest hashtags of the week - about the battle of #Kobane in Syria - was pushed in part by the online campaigners of the #TwitterKurds movement.
You can catch it all on our latest free podcast. Download and subscribe here or catch us on the BBC World Service at 10.30 GMT on Saturdays.
The programme was produced by Anna Meisel.