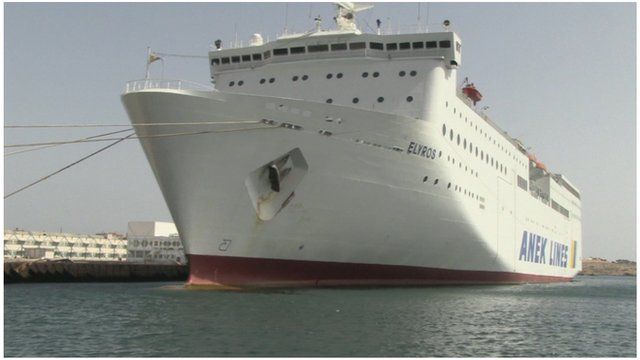 Video
Libya's government confined to coastal outpost
Libya's new parliament, elected on 25 June, has fled to the eastern city of Tobruk, near the Egyptian border, after hostile militias attacked and later seized the capital, Tripoli this summer.
The country now has two rival governments, and many believe it's rapidly turning into a failed state.
The legal government is trapped in a grey, concrete hotel in Tobruk - fighting a lonely battle, they believe, against the forces of militant Islamism.
It was even forced to hire a Greek car ferry which moored in Tobruk harbour to house officials, activists and their families - though the ferry has now left.
Watch Libya: Last Stand Against Jihad with Tim Whewell on Our World on BBC World Friday-Sunday.