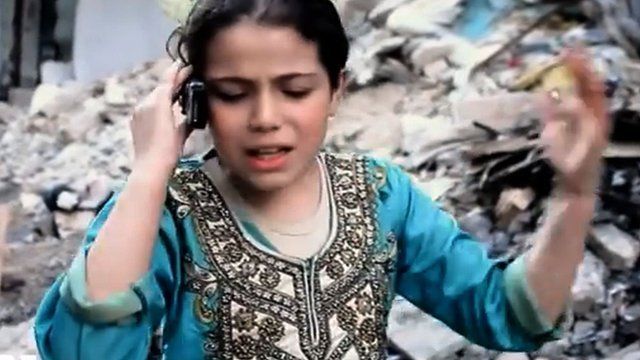 Video
#BBCtrending: Syria's nine-year-old YouTube storyteller
Like many children in Syria's conflict, nine-year-old Rasha's life has been changed forever by the civil war. She has witnessed the destruction of her part of Aleppo by shelling, and can no longer attend school because of the danger.
But unlike others her age, she has a different life on YouTube. She has become the star of "Umm Abduh", a YouTube series satirising the war which was uploaded during Ramadan, and is now about to be broadcast on TV.
Mukul Devichand of #BBCtrending reports.
Video journalist: Greg Brosnan
Additional production: Mamdouh Akbiek
You can follow BBC Trending on Twitter @BBCtrending. All our stories are at bbc.com/trending
Go to next video: Why Kim Kardashian is tweeting about Syria