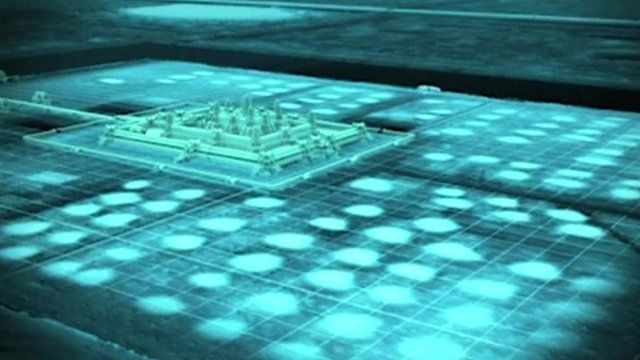 Video
Uncovering the hidden city of Angkor Wat
The temple of Angkor Wat, in Cambodia's northern province of Siem Reap, stood at the centre of the Khmer Kingdom until the first part of the 15th Century.
Yet the area surrounding this important archaeological site has since been covered by jungle.
Now, the laser scanning technology Lidar is being used to map the site, revealing the shape of the old city.
Watch Jungle Atlantis on Thursday 25 September at 20:00 BST on BBC Two, or catch up on BBC iPlayer. The programme was made in association with The Smithsonian Channel which will be transmitting both episodes in the US on 5 October under the title Angkor Revealed.