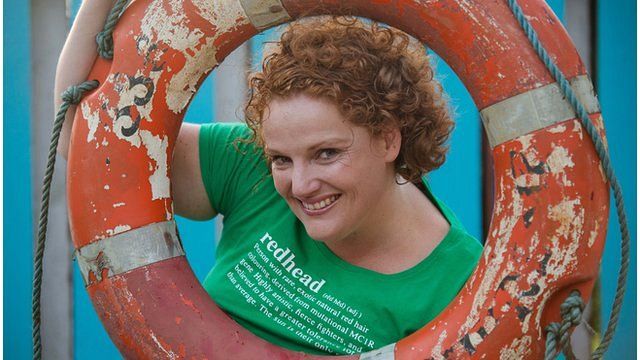 Video
The Irish Redhead Convention takes place in County Cork
People with red hair have gathered in southern Ireland for the Irish Redhead Convention.
Held over three days the celebrations include crowning the ginger King and Queen, competitions for the best red eyebrows and most freckles per square inch.
Red hair is the rarest of hair colours, and accounts for only 2% of the world's population. Scotland has the highest percentage of natural redheads in the world, with 13%. Ireland comes in second at 10%.
The festival was the brainchild of redhead brother and sister Joleen and Denis Cronin.
BBC News went to find out more.
Video Journalist: Dan Curtis.
Producer: Claudia Redmond.
Real Time is a series for the BBC News website in which ordinary people tell their own extraordinary stories.
Go to next video: Artist's corner shop of felt goods