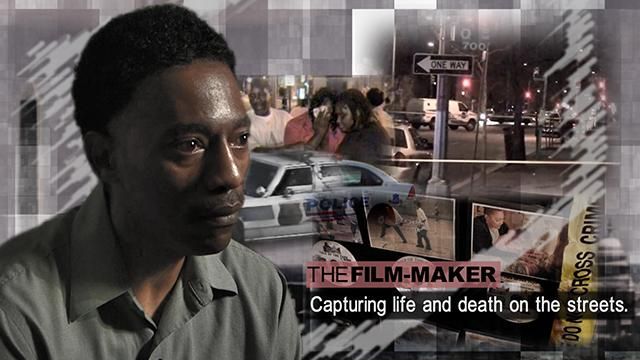 Video
#MurderCapital: Documenting life and death on the streets
A quarter of a century ago, Washington DC was hit hard by a crack epidemic and rampant gun violence. Now, once-blighted neighbourhoods close to the centre of the capital are thriving.
Curtis Mozie is a filmmaker who has spent almost three decades documenting the lives - and deaths - of people living alongside him in Shaw/U St, a community barely two miles from the White House.
"We were losing 400-500 a year - two a night were being murdered," he said of Washington in the early 1990s when the city became known as the murder capital of America. "We were all wondering who would be next."
Mozie, who has written a book called 'Beyond the Yellow Tape: Life and Death on the Streets of DC', talked to the BBC about his videos as well as the remarkable transformation of his neighbourhood.
He warned that gentrification was pushing long-term residents out, and that crime remained a serious problem in other parts of the city.
You can see the full BBC report on Washington's transformation here.
Archive videos courtesy of Curtis Mozie and Tale Of The Tape
Produced by the BBC's Bill McKenna. Additional filming by Felicia Barr
Altered States is a series of video features published every Wednesday on the BBC News website which examine how shifting demographics and economic conditions affect America on a local level.
Go to next video: Straight outta Compton