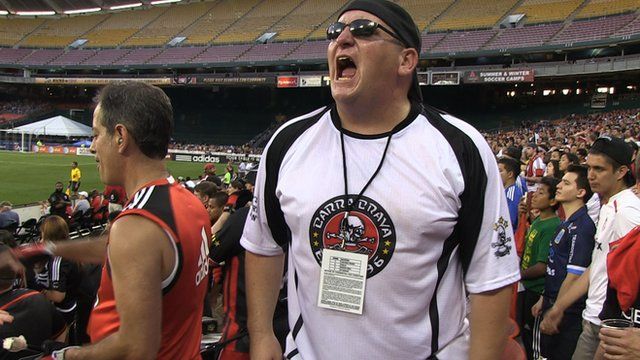 Video
La Barra Brava: Why US football fans chant in Spanish
Every time DC United plays in Major League Soccer, a group of fans get their drums and their flags and support their team in Spanish - even though many of them don't even speak the language.
Inspired by the passion of supporters across Latin America, the Barra Brava has become one of DC United's loudest fan groups, as well as a melting pot of nationalities and cultures.
The BBC met Barra Brava founder Oscar Zambrana and Jay Igiel, one of the group's leaders, at a recent match.
Produced by BBC Mundo's Thomas Sparrow and the BBC's Bill McKenna; Filmed by Bill McKenna and Felicia Barr
Altered States is a series of video features published every Wednesday on the BBC News website which examine how shifting demographics and economic conditions affect America on a local level.
Go to next video: Chopping at redwood trees for drug money