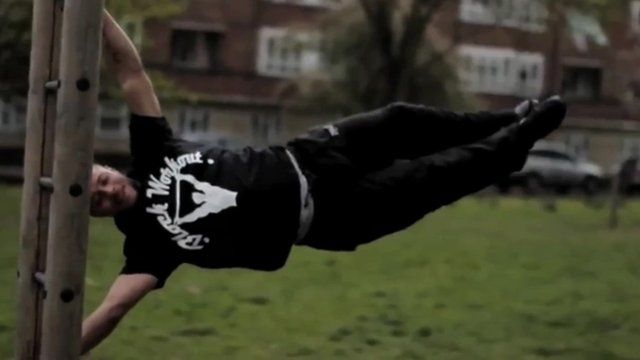 Video
From gang member to fitness guru
A former gang member who served time in prison, Terroll Lewis is now a changed man.
After finding the church and exercise as a way out of his dark times, he founded the urban fitness movement Block Workout - and now seeks to help other young people with their own troubles.
The gruelling two hour sessions, run every weekend at a park in South London, are free for the community.
Terroll says he gets members of different gangs working out side by side - and is inspired by the change he sees in them when they focus on fitness.
Video Journalist: John Galliver
Real Time is a series for the BBC News website in which ordinary people tell their own extraordinary stories.
Go to next video: Life as Cannes concierge to the stars