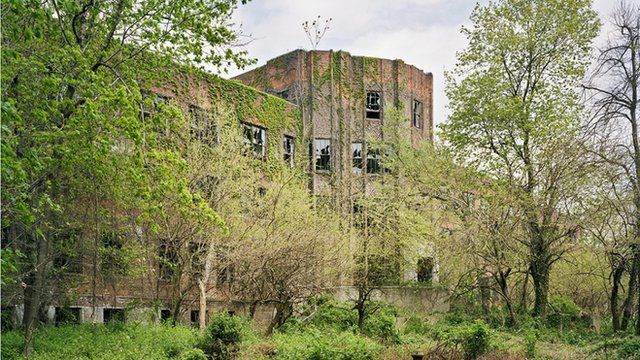 Video
Ruins on New York's abandoned island reclaimed by nature
It's one of New York's best kept secrets. Lying in plain sight of the city is an island which no one has inhabited for more than 50 years.
North Brother Island was once a quarantine station for patients with infectious diseases. It then provided accommodation for returning World War Two veterans and finally was a rehabilitation centre for drug-addicted youths.
But in 1963 the complex was shut down and abandoned. Left behind was a campus of buildings, many of which have now been reclaimed by vegetation and nesting birds.
The photographer Christopher Payne was granted rare permission to visit the island over the course of a number of years. His images are now on display in the book: "North Brother Island. The Last Unknown Place in New York City.''
Archival photographs and maps courtesy New York Correction History Society, New York City Correction Academy, New York Public Library, New York Municipal Archives, UCLA Department of Geography, Benjamin and Gladys Thomas Air Photo Archives, Fairchild Collection.
Produced for the BBC by Michael Maher
Picture This is a series of video features published every Thursday on the BBC News website which illustrate interviews with authors about their new books.
Go to next video: An American in London