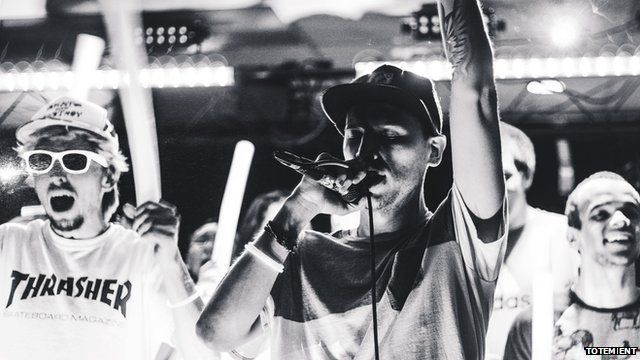 Video
#Siouxperdrunk and the rise of Native Americans on social media
Native Americans have slammed a T-shirt with the Fighting Sioux logo and the words "sioux per drunk", as offensive and racist.
The T-shirts were made and worn by some students at the University of North Dakota earlier this month.
Some students at the university posted images of them smiling and wearing the T-shirts on Twitter and Facebook - sparking an angry response from Native Americans on social media.
The university, the company which printed the T-shirt, and some of the students involved have apologised.
Native American hip hop artist Jordan Brien, aka Mic Jordan, who was one of those who tweeted about the story. He spoke to BBC Trending's Mukul Devichand.
More on our blog bbc.com/trending
Go to next video: Prove you're not Conchita