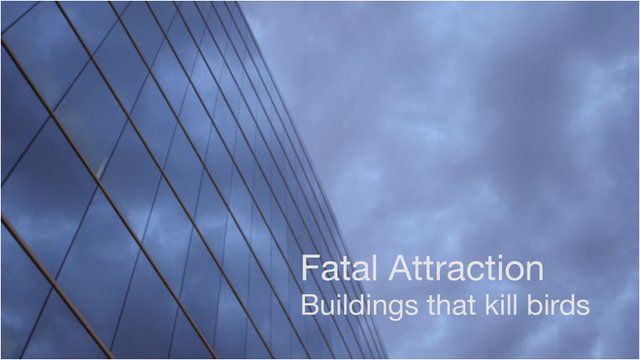 Video
Dead birds: Volunteers' dawn search for bodies in the city
Every year, untold numbers of birds die when they fly into glass. Campaigners in North America are trying to document the deaths and calling for building owners and architects to help prevent them.
Migrating birds are particularly at risk. They use the stars to navigate, but appear to be confused by city lights. In unfamiliar urban surroundings, they often collide with buildings at speeds of up to 30mph (48kph).
Lizbeth Fiusz, Teresa Watson and Bob Hoffmann are volunteers with Lights Out DC, a group that seeks to reduce bird deaths by getting buildings to turn off unnecessary lights when birds are migrating.
During the spring and autumn migration seasons, the volunteers take to the streets before sunrise to collect and document birds that have collided with buildings overnight.
The BBC joined them on a recent walk around Washington DC.
Produced by Colm O'Molloy
Altered States is a series of video features published every Wednesday on the BBC News website which examine how shifting demographics and economic conditions affect America on a local level.
Go to next video: The invisible killer threatening birds