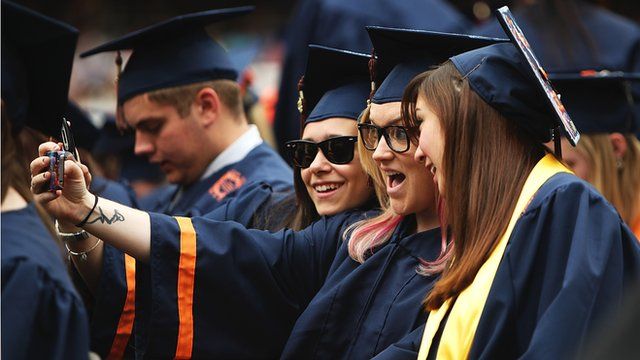 Video
How much debt awaits US university graduates?
It's university graduation time again, and in the US, the financial life ahead of these graduates will be shaped in large part by how much debt they carry with them from their student days.
About four in ten US households headed by people under 40 have some type of student debt, and a new report by the Pew Research Center found that this debt can have a knock-on effect.
College graduates with student debt tend to have higher total debt as compared to graduates without the student loans, in part because they have a harder time gaining financial traction, Pew found.
This is an unprecedented time for student debt in America, and the BBC's David Botti breaks down the numbers.
Additional images: ThinkStock and Getty Images
Go to next video: Ukrainians 'want united Ukraine'