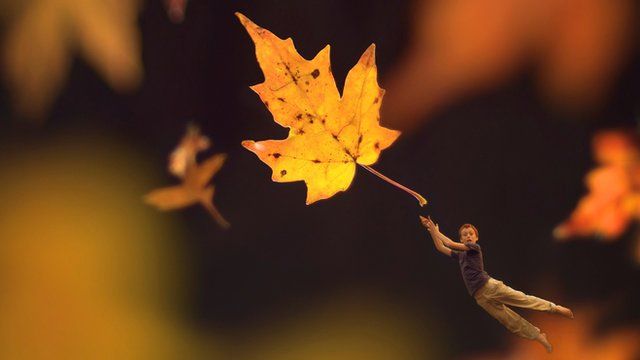 Video
Zev Hoover's world of 'little folk' is online success
What started as a simple project to sharpen his photo editing skills has turned into an online sensation for 15-year old Zev Hoover from Massachusetts.
Imagining the world from the angle of what he calls "little folk", Zev conceptualises, photographs and then edits his visions - and ultimately posts them on his Flickr page where they receive hundreds of thousands of impressions.
The internet fame has brought him onto national TV shows, requests to design movie posters and some free photo equipment.
Zev, who is home schooled, admitted that the topic of loneliness plays a part in his photos.
"Not necessarily as a sad feeling but just the feeling of being alone with nature is a wonderful feeling."
Produced by Colm O'Molloy, edited by Franz Strasser
Living Online is a series of video features published every Tuesday on the BBC News website which look at how technology converges with culture and all aspects of our daily lives.
Go to next video: Drones may soon assist with tornadoes