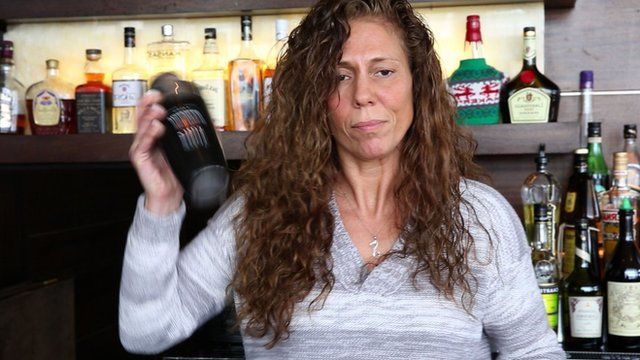 Video
Should tipped workers make a higher minimum wage?
In the United States the federal minimum wage is $7.25 (£4.31) per hour. Tipped workers, such as waiters and bartenders, are paid on a different standard, the so-called "tipped minimum wage".
In New Jersey, restaurant owners are required to pay a minimum of $2.13, with customers' tips providing the rest.
While an increase in the minimum wage is currently discussed and championed by President Barack Obama, the tipped minimum wage is not part of the deal. In the US, 72% of tipped workers are women.
If tips and salary don't add up to reach the standard minimum wage, restaurant owners are supposed to pay the difference.
"I have never seen anyone paying the difference," says Elizabeth Henry, a waitress on the Jersey Shore since she was 15.
"You get used to the cash money in the good season, but what do you do when winter comes?"
The BBC took an out-of-season trip to the Jersey Shore, to discuss the pros and cons of this arrangement with waiters and bartenders.
Produced by Anna Bressanin
Altered States is a series of video features published every Wednesday on the BBC News website which examine how shifting demographics and economic conditions affect America on a local level.
Go to next video: Son of slain Sikh plans US House run