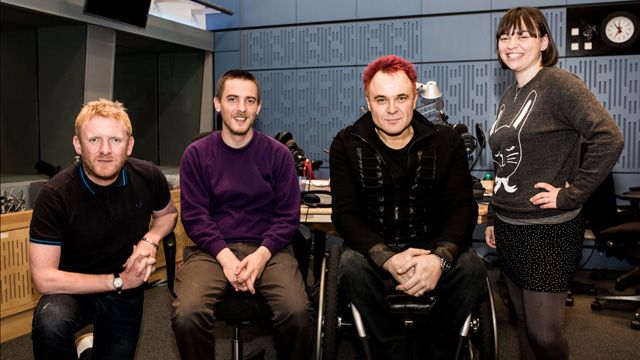 Video
Ouch disability talk show 107: Mental vacuum
On this month's show: Meet The Vacuum Cleaner, also known as artist and activist James Leadbitter. He invites you to help him design the perfect asylum and talks about the time he wrote his own mental health act then sectioned himself under it.
Also: Mik Scarlet joins us for topical chat, a quiz, and three more citizen correspondents bring you their disability news.
Rob Crossan and Kate Monaghan present.
With interviews and topical chat, Ouch loves to explore the little things of disability life. Find it on the Ouch blog monthly.
Subscribe to Ouch as a podcast
For other audio clips from Ouch, go to our Audioboo channel.