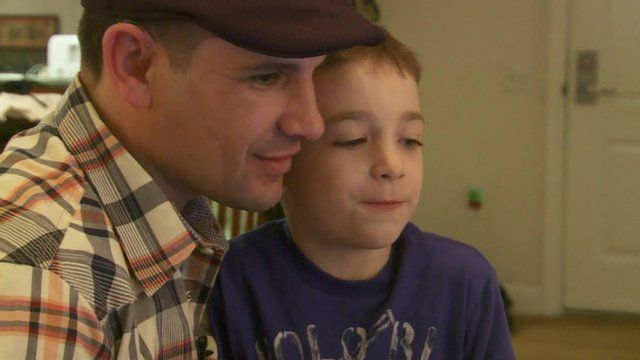 Video
Boston Marathon survivor, a year on
It has been one year since twin bombs went off near the finish line of the Boston Marathon.
Since that moment, survivors and the city at large have astonished America with their perseverance and recovery, which will be on full display at this year's race on 21 April.
One of the two suspects in the bombing was killed in the manhunt that followed. The other is awaiting trial and faces the death penalty if convicted.
The BBC's North America editor Mark Mardell returned to Boston to see how the community is coping.
Produced by the BBC's Rozalia Hristova; filmed and edited by Ian Cartwright; additional editing by Joni Mazer Field
Go to next video: Execution sought for Boston suspect