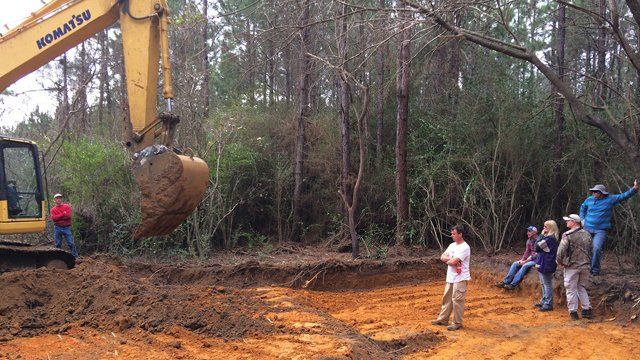 Video
Dozier dig seeks identity of Florida dead boys
The burial ground at the Dozier School in Marianna Florida had long since grown over when Erin Kimmerle of the University of South Florida and her team sought to exhume the boys buried there.
The administrators at the state-run reform school kept no master records of who was buried there, and families looking to pay respects to their loved ones were not directed to a specific burial plot.
Kimmerle, an expert in restorative justice, wanted to give closure to families who had suffered the death of a relative at the Dozier school.
So far, they have exhumed the remains of 55 bodies. Now, her team and colleagues at the University of North Texas Health Science Center are trying to identify these boys, determine the cause of death and make sure they receive a proper burial.
The BBC's Kate Dailey travelled to Marianna, Florida, site of the Dozier school, to speak with Kimmerle and witness the impact of the dig on former students, family members and members of the local community.
Filmed and edited by Pete Murtaugh.